1. To get started, you need to register on the website.
Click the "Sign In" button on the home page.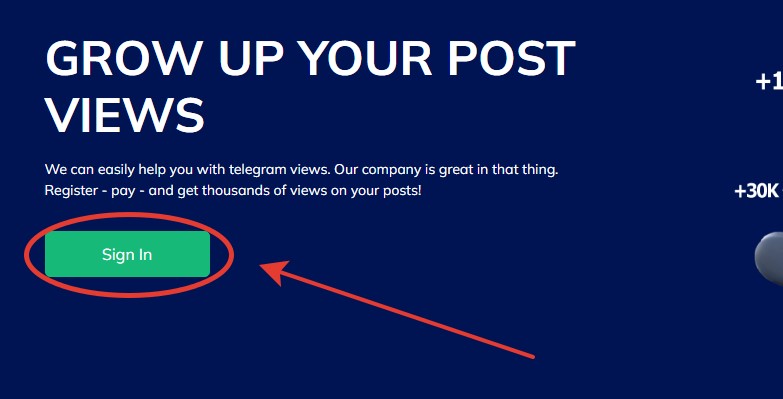 If you don't have an account, click the "I dont have an account" button on the page that opens.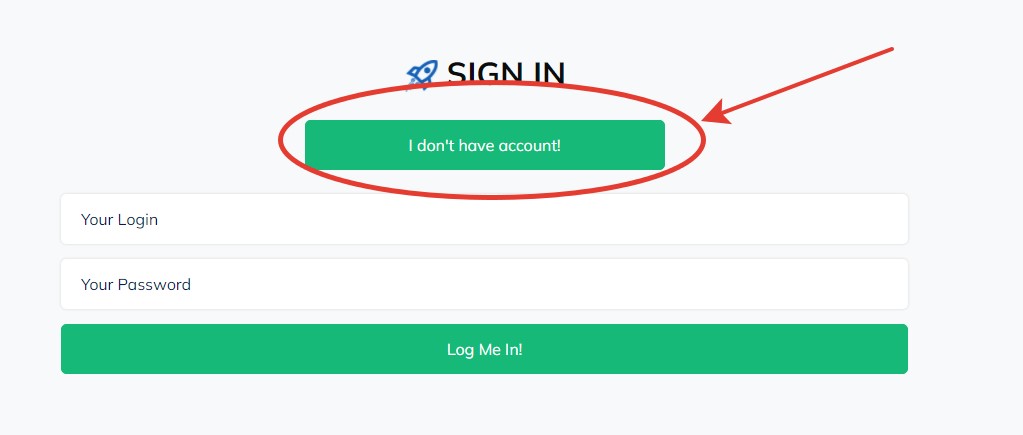 Then we register a new account. After filling in the fields, press the "Register me" button.

2. Balance replenishment.
After registration you will get to your personal cabinet. To start working, you need to top up your balance on the site. Enter the deposit amount, and then you will have several deposit methods to choose from. Refill your balance with one of them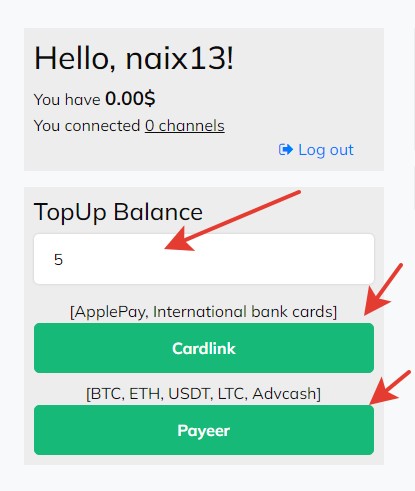 After payment, the money will be credited to your balance. Now you can start adding channels to automatic viewers.
3. Adding and configuring a channel.
Enter the link to your channel in the specified field and you will see the settings for the enrollment parameters. Fill in all the fields according to your wishes.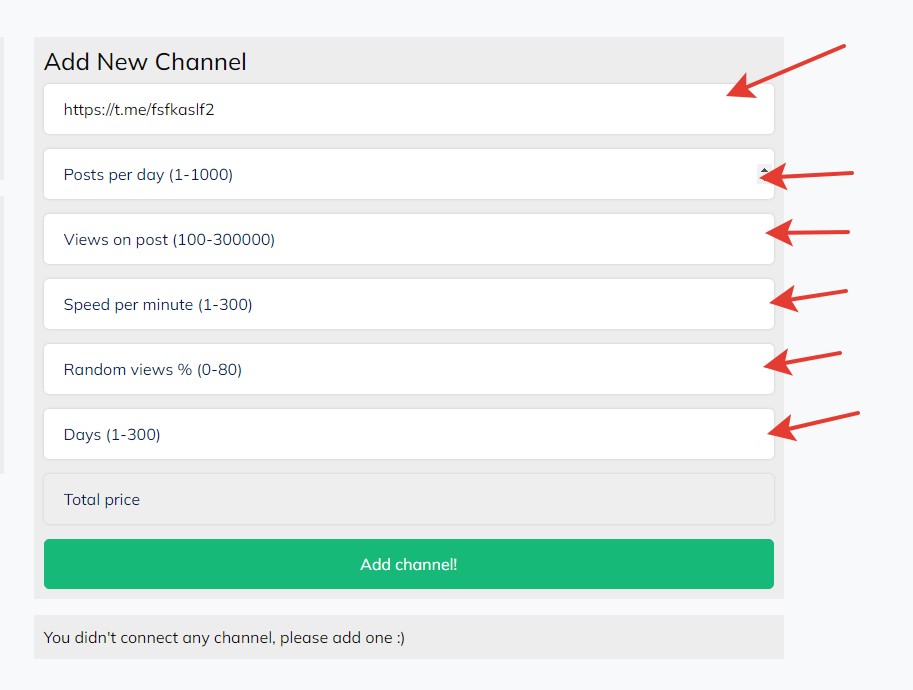 It should go like this (only with your parameters). The price for the recruitment you get after you specify all the parameters as it depends on them. At the end press the "Add channel" button. Your balance will be deducted the necessary amount of money and the receiving of views will be started.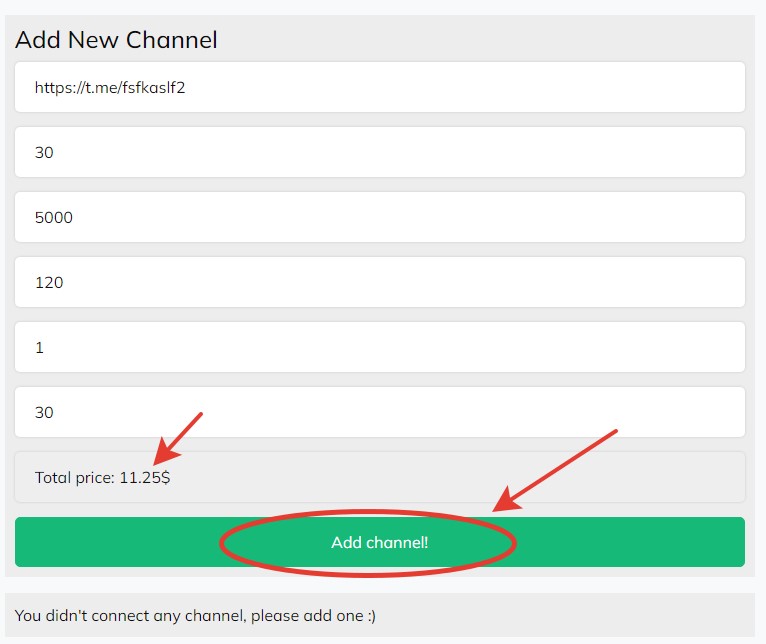 The channel you added will now appear in the channel list. In the information window, you can check the add settings you specified.

In my example, the test channel would get 5,000 views per post at a rate of 120 views per minute. Range of views (random deviation from 5000 is 1 percent (50)) and limit of posts per day is 30 (only in my example, you can set another number).
Congratulations! Auto Views has been successfully started. You can add any number of channels, just remember to check your balance.
4. Editing and cancelling views additions.
You can also return the money to your balance using the "Refund" button by cancelling the task (money is returned for the remaining full days of the subscription). After the refund, you can edit the parameters of the recruitment using the "Edit" button and restart it (the cost may change depending on the parameters).

5. General Information.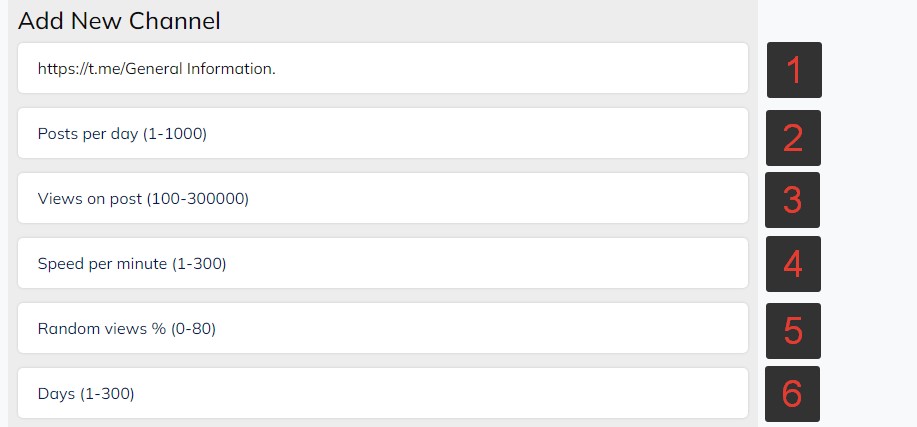 1. Link to your channel (public or private).
2. The limit of posts in your channel per day (min:1 max:1000)
3. Number of views per post (min:100 max:300K)
4. Speed of getting views per minute (min:1 max:300 per minute)
5. Scatter of views from the specified number of views in percent
6. Duration of the automatic boost.
How is the price determined?
The price depends on the number of views per post, the number of posts per day, and the length of the subscription. Speed and spread do not affect the cost of the service.